Contact Us
We encourage you to contact us via phone or email. Please fill out the form on this page to contact us via email. For directions to the office, please click the map below. If you have any questions or comments, please feel free to get in touch. We're always happy to hear from you!
Dr. Troy Buckridge
Back & Neck Relief Clinic is located inside the
Seymour Professional Building,
11729 Chapman Highway, Suite 5
Seymour, TN 37865.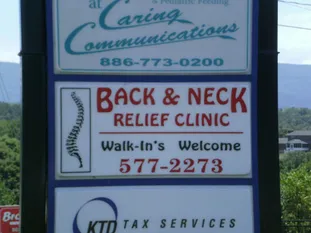 *Parking Lot is located behind the building